Lately I've been getting an influx of new clients simply by "being Googled." This is new to me, as the majority of my clients are word-of-mouth, and it brings an exciting new element to my business.
I know my site is SEO optimized, but it still boggles my mind that I'm actually gaining traction on the interwebs. My traffic is by NO MEANS all that impressive (Hi Mom, are you reading this?! :), which is more or less OK with me. I'm currently busy enough with a steady stream of work that I haven't put much effort into marketing myself or growing tremendously (aka hiring employees, etc). BUT – "The Google" is doing work for me anyway! It's sweet!
With that said, I've been able to meet a whole bunch of new people, learn their business goals, and work with them on a variety of different and exciting projects. One of which is the sneaker aficionado Scoop208. Now, I know little to nothing about the "sneaker game," but it's been fun to work with him on various promotional materials and really start to build his brand. If you're into vintage Jordans, sneaker reviews, exclusive styles and more check him out on YouTube, Twitter or Instagram.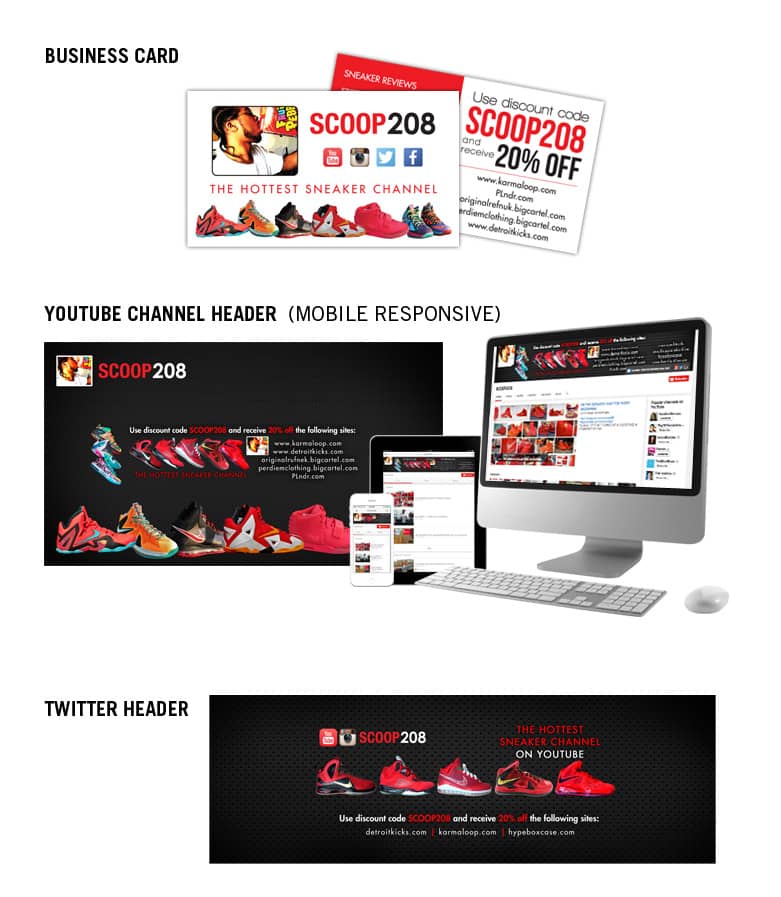 Here's to Google!