Designing a piece of art for an artist is tricky (and stressful!) indeed. I was contacted by Annie Bao to spruce up her company logo, and aside from her direction that she'd like a design that appropriately represented her artwork, she gave me a fair amount of leeway in terms of what that meant.
After looking at her gallery of images, I got the sense that her artwork leaned toward classical, with a touch of whimsy. As you can see from her pieces, she is often commissioned to paint the likenesses of people onto famous works of art. Therefore – I wanted to keep the color scheme in-line with the classical aesthetic, but have the design be slightly more playful.
After several rounds of designs and edits…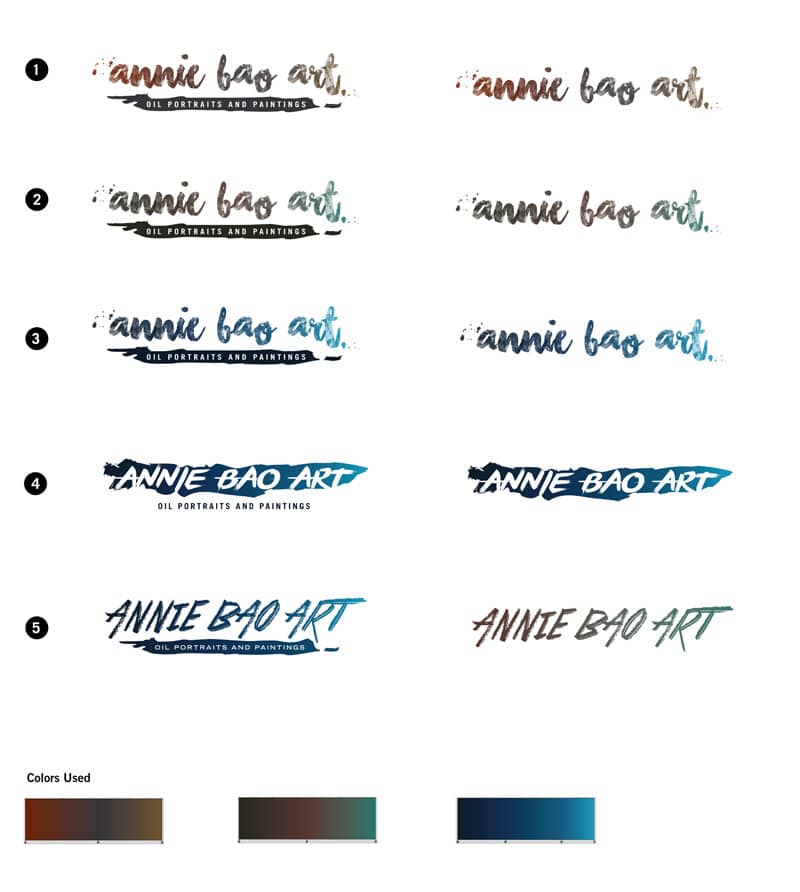 …I couldn't be happier with the final product!