When INN (Institute for Nonprofit News) approached me to design some marketing materials, I quickly realized that didn't have much in place in terms of branding except for a logo and mission statement.
A snippet of their statement reads: "…collaboration among a new collective of nonprofit newsrooms dedicated to serving the public interest."
With that and their logo, I began building out Brand Guidelines to use in their PowerPoint presentation and for all materials moving forward. It's been such a pleasure to see my designs bring life to this wonderful organization, and I can't wait to continue to create materials that help them be recognized and respected in their industry.
(Above: 2018 Annual Report)
Newly redesign PowerPoint presentation: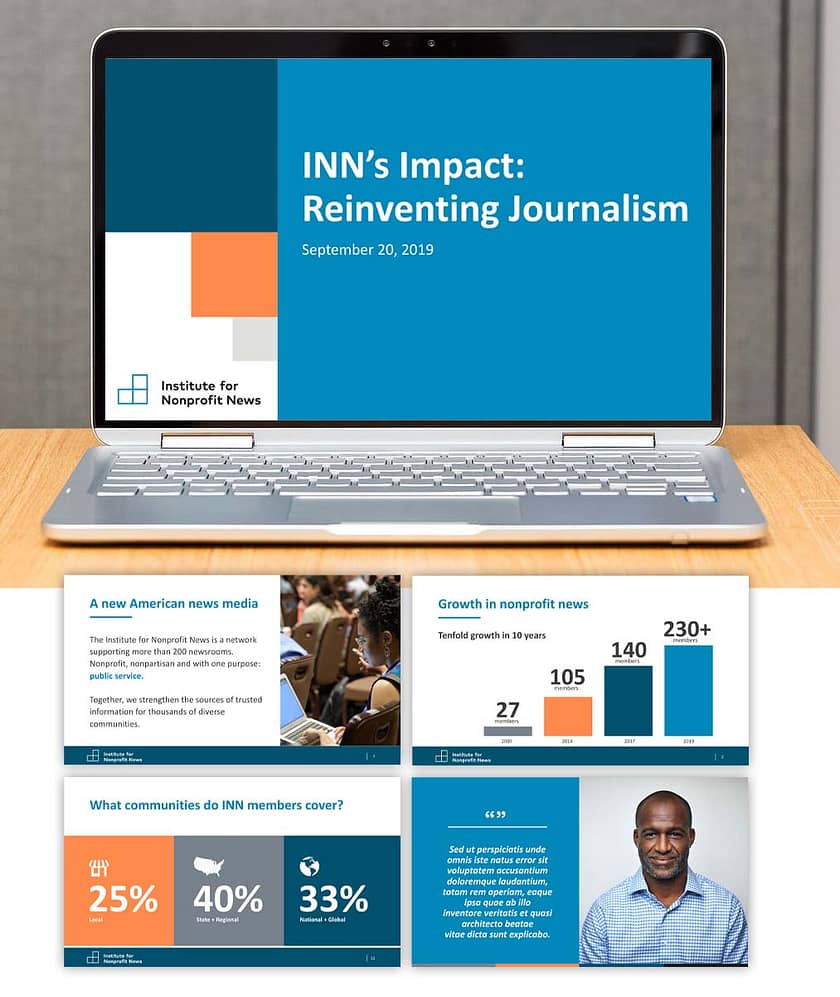 Pop-Up Banners for annual trade shows: