After initial discussions with my client about this project, I had a pretty blank canvas to work with! Without any logo or branding yet in place for his new product line – "The Alliance" – I was tasked with coming up with marketing collateral for him to begin selling clients.
The only direction he did give was that he wanted a large printed piece that would fold down – for ease of handing out. And that he "leans toward cobalt blue" 🙂
After reviewing his unformatted word document, I envisioned the content fitting nicely into a trifold brochure, and hit the ground running.
Here's a look at a snippet of the initial content (unformatted design):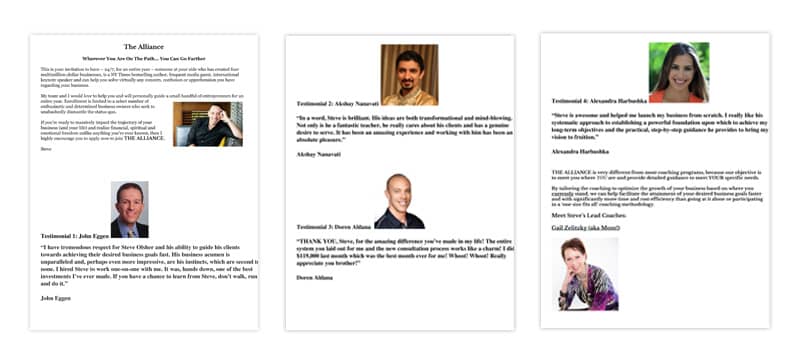 And the full 2-page spread: