There's NO better feeling than when a project is finished and a client is satisfied. I'm ecstatic to have finished this latest web design project, as I ran into some unexpected snags the last few weeks of production.
But first, please go check out the final result and let me know what you think!: www.pinnacle-fitness.net
The Backstory: Chris Loeb, Owner and Personal Trainer, came to me wanting to establish his business on the web. Up until that point, he was at the mercy of Google, which often returned inaccurate and outdated information when the average user plugged "Pinnacle Fitness" into the search bar. That is a small business owner's nightmare. Internet searches can be the best, if not only, source of gaining new traffic (web traffic which in turn creates literal foot traffic), so when a search engine returns inaccurate information the risk of losing potential customers is high.
For example, how often have you gone to the web to find where you can obtain a good or service—and then made a decision by comparing and contrasting the results of said search (distance, cost, discounts, etc) before you buy? Well, Pinnacle Fitness wasn't even in the running for that type of comparison with its competition as they had virtually no information available.
The Criteria: I met with Chris to discuss what he was looking for from a Website, and came to the following must-haves:
Prominent display of contact information (preferred method of contact = email), so users could sign up at any stage of browsing
Easy to understand and concise list of services
Eye catching visuals to grab the users' attention and interest
Strong call-to-action to initiate contact with a potential client ("Free Fitness Consultation!")
Ability to have users sign up for classes
Ability to update the site regularly, with weekly fitness and nutrition tips
The Result: Using Pinnacle Fitness's current branding, I designed a WordPress site that was bold, clear, and easy to follow. I wanted users to come to the site and be able to learn the various workout options available to them—but I didn't want them to be overwhelmed with too much technical jargon. The main goal is to get a user to call or email Chris to set up an in-person appointment. Chris is extremely knowledgeable about his field of work, so once he's able to get a potential client in person, evaluate what that person needs, and create a completely customized workout program, that's all I can ask for.
Now, back to the snags I mentioned in the opening of this post. I had a terrible time fixing some very minor, yet important elements of the site that were incompatible with Mobile devices. I always design a site with all devices in mind: Laptop/computer, iPhone, iPad, Droid, etc… as quoted by www.smartinsights.com: "Mobile share is now around 25% on average (for large Ecommerce brands)" in 2013, with no end in sight for this growth—that is to say, EVERYONE looks at the internet on their phone and/or tablet, so a website must look good no matter how the user is viewing.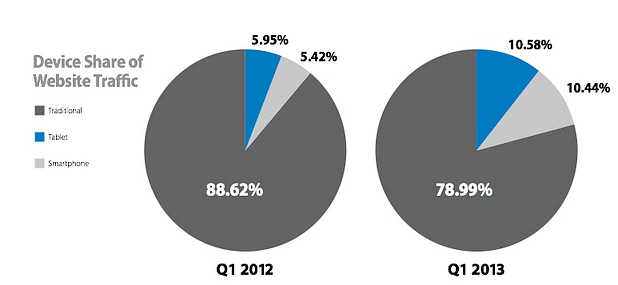 After hours and hours of tweaking and editing (and swearing), I finally found a fix from a live expert over at LivePerson.com (as I mentioned in a previous post). Thankful to have this one under my belt (as there were many lessons learned) and in the books!