I'm really excited to showcase my latest work completed for The Miami Executive MBA for Arists & Athletes. This was a long working relationship, as I was first hired back in June to take on a multi-pronged project. Finally, now in December, I can share my work and the process it took to get there!
1) Learning the brand
As mentioned, I met with Michael Lythcott back in June and got a full download on what the project was about. He was pitching an MBA program to Miami University geared towards A-list artists and athletes (targeting NFL players) to further their education in business. A quick synopsis of the program was provided to me as:
The Executive MBA for Artists & Athletes is a Learning Systems Integrator that works with the world's leading educational institutions to customize their existing executive education programs for professional artists, athletes, actors, musicians, movie stars and their spouses and advisors.
I was excited to learn that they did not yet have branding in place, as only a name for the program had been chosen before bringing me on. After several rounds of discussion and revisions (and discussion and revisions, and discussion and revisions…), we finally landed on a logo: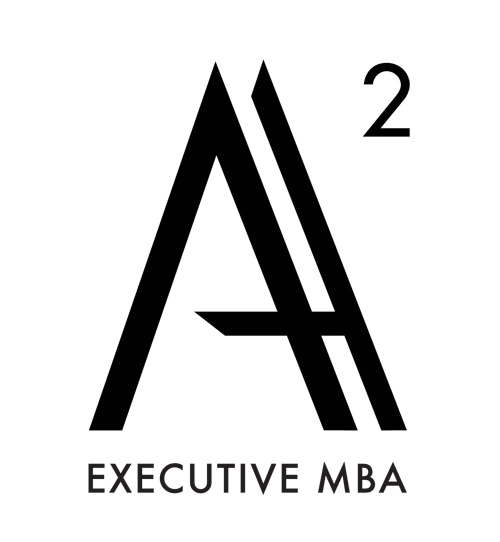 Which was then translated into several variations to incorporate a tagline, as well as the Unviersity of Miami brand:
2) Promotional Brochure
Once the brand was established, we turned our attention to creating a high-end brochure for marketing purposes. Copy was provided to me in a word document, and from there I laid out pages keeping Michael's preferred design aesthetic in mind (clean, clear, up-scale, high-end).

Several Infographics also needed to be created to supplement the copy provided. To the left is just a quick view of some of those designs (which might not be completely clear as stand-alone images without their accompanying descriptive text found in the final brochure!).

Inforgraphics included the full 2-year course outline, benefits of the program, and the steps needed to be taken for completion.


And the final brochure design (24 pages in total, including hard cover front and back with wire-o binding [some pages have been omitted for sake of conciseness]) can be seen below:



3) Website design
Finally, it was time to get the information from the brochure up online. Because the information had already gone through numerous rounds of revisions and approvals, it was simply a matter of transferring all to the online forum. Using WordPress (so that the client will be able to make edits and updates in the future without having to rely on me, or another 3rd party), the website went up pretty seamlessly (click the below image to view live version), or view at www.miamiemba2.com: